Lynne Murphy has just started work as the editor of Dictionaries. (See her article elsewhere in this issue on what this means to her.) She will welcome any submissions, inquiries, or suggestions regarding the journal; email lynnem@sussex.ac.uk.
Kory Stamper plays a prominent role in Netflix's new series History of Swear Words. Each episode of the series, hosted by Nicholas Cage, features Stamper and other expert guests discussing a given profane or obscene word from linguistic, historic, psychological, and sociological perspectives, interspersed with segments in which well-known comedians riff on the use of those particular words in contemporary culture.
Dictionary Day (October 16–-also Noah Webster's birthday) was celebrated on our News page by the cover image for a book edited by Sarah Ogilvie.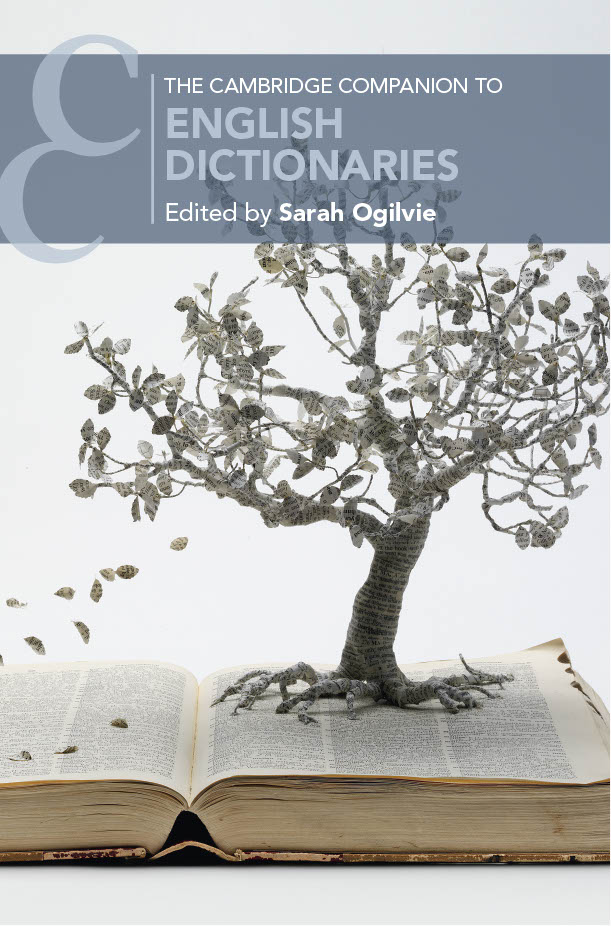 The book is dedicated to Madeline Kripke. The link below will take you to a Word file containing the table of contents: https://dictionarysociety.com/wp-content/uplo https://dictionarysociety.com/wp-content/uploads/2020/10/The-Cambridge-Companion-to-English-Dictionaries.docx
Vince McCarren on his edition of the Medulla: "Up from the depths with news that I've just revised all of P, Q, and R and will be sending it to Mimi for the refinements of hyper-text. In short order, I hope, it will be entered. P was a devil of a word and a long one; and so it goes!"
Lise Winer recommends The Liar's Dictionary: A Novel, by Eley Williams. (William Heinemann, 2020). Two lexicographers, Peter and Mallory, one hundred years apart, are working on a so-far unfinished dictionary. Mallory discovers mountweazels, and we find that Peter had been placing them there. This is a charming, funny and heroic tale of lexicographers at work.