About the Conference
The Dictionary Society of North America has held biennial meetings since 1977. Bringing together scholars of lexicography and professional lexicographers, the conference is an important event for anyone interested in modern dictionary research and practices. Speakers must be DSNA members; nonmembers should apply for membership when they receive their acceptance to speak. Join here.
---
Remote conference 2021
DSNA23: Fitness of Our Dictionaries and Lexicography to 21st-Century Realities
Held virtually on June 4, 2021
10:00 am – 3:30pm North American Eastern Time
(GMT 15:00 – 20:30)
Introduction: Steve Kleinedler (Past President, DSNA)
Keynote: Dictionaries as Authorities: Can They Be and Should They?
Kory Stamper and Bryan Garner
Moderator: Lane Greene (The Economist)
Panels
1. How global and national events affect modern lexicography
Moderator: Ben Zimmer (Wall Street Journal)
2. Dictionaries in the public eye
Moderator: Anne Curzan (University of Michigan)
3. The Future of dictionaries and lexicography
Moderator: Sarah Ogilvie (Oxford University)
A Life in Lexicography: Elizabeth Knowles (President, DSNA)
Abstracts are invited for nine papers to be presented, three each on three panels, at the online-only DSNA-23 meeting. Each abstract should be centrally relevant to one of the panel topics described below and should specify the panel it is being submitted to. Presentations are limited to 15 minutes and must be pre-recorded. Each panel will have a 15-minute moderated live Q&A.
The organizers encourage submission of public-facing papers, with appeal to a wider audience than normally attends a DSNA conference. Short papers cannot attempt a state-of-the-art picture but should aim to describe or critique an aspect of the topic from a 21st-century perspective. All abstract submitters must be willing to pre-record their presentation and to be virtually present during the entire panel in order to participate in the Q&A. Authors of papers accepted for panel presentation will receive guidelines for preparing the recordings.
Note: Each set of panel presentations is planned to form the core of a forum to be published in Dictionaries: Journal of the Dictionary Society of North America. In addition, papers based on select other submitted abstracts will be accepted for possible inclusion in the forum (all papers to be refereed in accordance with the journal's practices).
Provision will be made for break-out rooms and a social hour following the formal conference.
A formal call for papers will be made later in January; submission deadline: February 26, 2021.
PANEL DESCRIPTIONS
1. How global and national events affect modern lexicography
Online dictionaries are able to adapt speedily to rapid changes in vocabulary and usage. As an example, Covid-19 and the pandemic have spawned a range of new words and new applications for existing words, such as contact tracing, community spread, flatten the curve, PPE, social distancing, and Covid-19 itself. Who monitors these and similar developments for dictionaries? Who writes or revises the definitions? How do lexicographers keep up with global and national changes in vocabulary and word meanings? How does the proliferation of new vocabulary affect established lexicographical approaches? We welcome abstracts that explore any aspect of dictionaries and lexicography addressing lightning-speed developments in the lexicon.
2. Dictionaries in the public eye
Dictionaries continue to carry significant authority in the professional and personal lives of people in all walks of life and all stations. Courts in the US and Britain increasingly cite dictionaries as evidence for the meaning of even everyday words. Lexicographers and dictionary publishers now use social media in savvy ways to engage more users. Reporters are fascinated with new words and how they get into dictionaries, and they pay a good deal of attention to contests about words (e.g., WOTY, spelling bees, political gaffes). Teachers and students increasingly turn to online resources for authoritative word explanations and definitions – sometimes online dictionaries from established publishers and sometimes not. How do common understandings – or misunderstandings – of dictionaries and their authority manifest in how users approach these issues? What trends can we find in the attention to dictionaries in the public forum? How should dictionaries adapt to each of these audiences and common uses of dictionaries – or should they? We welcome abstracts that explore any aspect of dictionaries and lexicography in public forums or these questions in particular.
3. The future of dictionaries and lexicography
While a dictionary's word list (entry list) and definitions have traditionally been the work of humans – lexicographers – they are now increasingly generated semi-automatically from large text datasets (corpora). New working models are emerging in which digital humanities, corpus linguistics, linked data, NLP, and machine learning are applied to the selection of illustrative quotations, disambiguation of word senses, choice of labels, and writing of definitions themselves. How efficient and accurate are these computational methods when compared to those of humans? Will human lexicographers always be needed? Will some computer programs be able to generate definitions on the fly and provide the information users expect? And will the notion of "the dictionary" need redefining as a result? We welcome abstracts that explore any aspect of the future of dictionaries and lexicography in general, or these questions in particular.
---
2021 Conference Postponed
With great regret, but having carefully considered the circumstances relating to the COVID pandemic, the Executive Board of DSNA has agreed to postpone the planned in-person 2021 biennial meeting. The Board has an unwavering commitment to holding an in-person meeting, with the focus already publicized, at a later date to be announced as soon as possible. We are also exploring the feasibility of holding an exciting one-day virtual meeting in June of 2021.
More details will follow, but it seemed right to convey the key information without delay.
Elizabeth Knowles
President, DSNA
---
DSNA 23 in Boulder Colorado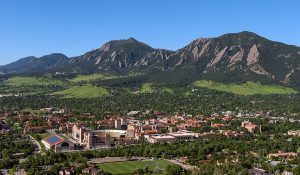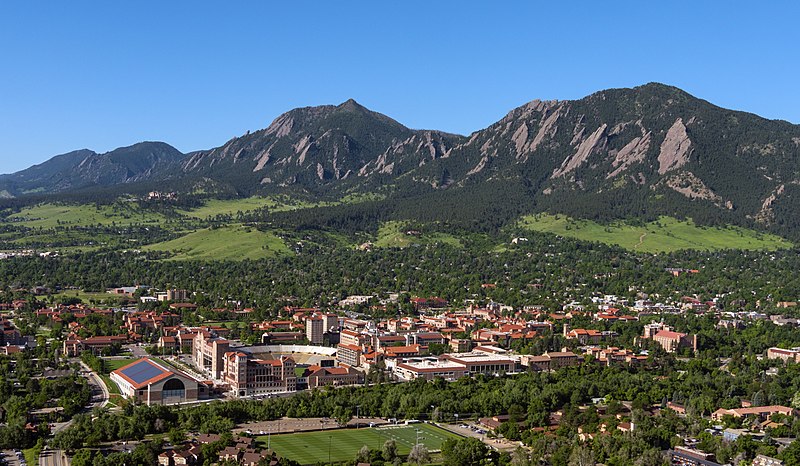 The 2021 DSNA conference will be held at the University of Colorado, Boulder, or CU as the locals call it. Many of you know that I have worked there for the last several years in various capacities, none of which credentials me to host a conference at the institution. Happily, a colleague has agreed to be our faculty sponsor. So firstly, hats off to Laura Michaelis-Cummings, who is currently Chair of Linguistics at CU, a former student of Charles Fillmore at Berkeley where she did her PhD, and also the editor of the CUP journal Language and Cognition.
CU Boulder is the largest research university in Colorado with a total enrollment over 30,000. Boulder is located in northern Colorado, less than an hour from the capital Denver, and well served by public transportation links. Renowned for its location at the foot of the majestic Rocky Mountains, Boulder is also home to the only Chautauqua still in operation west of the Mississippi. It is the closest metropolitan area to Rocky Mountain National Park, the third most visited national park. Federal agencies NCAR, NIST, and NOAA all have labs in Boulder. The city is a destination for climbers, astrophysicists, geologists, sightseers, foodies, and now: lexicographers!
The conference will take place June 2-5, 2021. It is in the early planning stages now but it's never too early to put forth your fantastic ideas about how to make the conference a success, nor too early to pledge dollops of sponsorship cash to make the conference more enjoyable for everyone. This will be a "standalone" DSNA conference, not coincident with SHEL, who was our partner in 2019 (Indiana) and 2015 (Vancouver).
We have not yet teamed with a conference hotel but we have designated a likely banquet venue and have also secured space for our use at the University Memorial Center (UMC), a centrally located campus building that houses the bookstore, a food court, a ballroom, and numerous offices and meeting rooms. There will be dormitory accommodation available for those who want it, and we do encourage this because there are contractual minimums that we must pay for, whether people are sleeping in the rooms or not.
The conference committee is made up of DSNA president Elizabeth Knowles, DSNA executive secretary Kory Stamper, Dictionaries editor and president-elect Ed Finegan, DSNA member Lindsay Rose Russell (she's from Boulder!) and myself (Orin Hargraves). Please feel free to contact any of us. We are especially interested in hearing from members who have ideas for symposia, workshops, and panels to be offered during or immediately before the conference.
---
DSNA 22 at Indiana University
The 22nd Biennial Meeting of the Dictionary Society of North America will begin with a session of papers beginning at 4:00 on Wednesday, May 8, 2019, followed by a celebratory opening reception, and end with a business meeting and a session on Saturday afternoon, May 11, 2019. It will be an intense but satisfying immersion in matters lexicographical and lexicological, and the conference will be worth attending even if you aren't presenting a paper. I invite you to join us! You can register and arrange a hotel or residence hall room at the conference website: https://www.indiana.edu/~iucweb/dsna/.
The Indiana University Memorial Union is the setting for nearly all the conference, and the hotel is part of the Union complex. If you arrive earlier on Wednesday, you'll feel lexicographical electricity in the air, even though the conference won't yet have started. Two pre-conference seminars/workshops will take place from Wednesday morning until the opening reception. One of these, Descriptive and Prescriptive Approaches in Lexicography, has been organized by Ed Finegan. The other is the Globalex Workshop on Lexicography and Neologism (GWLN 2019), organized and led by Ilan Kernerman and Annette Klosa. Members of the seminar and workshop were invited by the respective organizers, and papers will have been pre-circulated — that is, attendance is not open to all. Have no fear, however, you will not miss out on all the fun. We'll print workshop/seminar abstracts in the conference book. I understand also that the proceedings of both will be published as special issues of Dictionaries — eventually, then, we'll all have access to polished versions of these pre-conference programs.
We might arrange yet one more pre-conference event, for anyone arriving on Tuesday or Wednesday morning but who isn't involved with the seminar/workshops. In 2009, DSNA bussed to the Warren N. and Suzanne B. Cordell Collection of Dictionaries at Indiana State University's Cunningham Memorial Library, en masse. Probably, not everyone attending DSNA 22 will want to revisit the collection. A trip to Terre Haute (90 minutes each way) would grievously interrupt the schedule of papers, so it makes sense to offer it as a pre-conference excursion. Also, buses cost a lot of money. Last fall, the college program I direct took two buses of newly admitted students on its annual retreat, at $2000/bus — it would cost $4000 to take the whole conference on a field trip. On the conference registration page, we ask whether you would like to visit the Cordell Collection on Wednesday, May 8. If you would, check the box, and we'll try to provide just the right amount of transportation for those who are interested.
Since the beginning, DSNA's biennial conference has been entirely plenary — everyone has been able to listen to everything. Such a format provides room for very few DSNA members to present papers, however. We had a phenomenal response to the call for papers for DSNA 22; as a result, we have decided to run parallel sessions, so that we include all the excellent submissions on the program and involve as many DSNA members as possible. We will have 44 papers/panels with 70 authors on offer this May, which treat the following subjects among many others — given the embarrassment of riches, there are too many to list here: children and dictionaries in the American Federalist period; an explanatory dictionary of idioms; the origins of galoot and put the kibosh on; a dictionary of New England French; ten years of Wordnik; Slovenian reflections on the philosophy of lexicography; dictionary front matter; eighteenth-century dictionary attempts to cover up same-sex desire; emojis and the lexicographers who resist them; the lexicography of English at the Real Academia Española; Canadianisms in the Collins Canadian Dictionary; a Sanskrit Corpus Dictionary; the Differential, Historical, and Etymological Dictionary of Louisiana French; the history of English guy; word apps and the public; Spanish literature and English antedatings; dictionaries v. encyclopedias; occupations in Webster's spellers and school dictionaries; the Western Canadian Dictionary and settling the Canadian West; ELEXIS; "responsive" dictionaries; how EFL dictionaries help non-native speakers read political texts; the Lexique de Saint Barthélemy; Francis Grose and the OED; the rise of modern lexicography out of classical studies; making a cybersecurity style guide; the new Middle English Dictionary; new meanings for old words in dictionaries of Italian and Spanish; the intersecting histories of hobby, horse, and hobby horse; corpus analysis and users' perspectives in the making of a Portuguese-English e-dictionary of verbs for Brazilian students; English v. American introductions to the first edition of the Oxford Dictionary of Quotations; Charles Sanders Peirce's definitions in the Century Dictionary; and Ramaseeana: Or a Vocabulary of the Peculiar Language Used by the Thugs. I am quick to point out the program's variety — far from exclusively Anglophone, not overly historical, but a cornucopia of accounts of projects, theory, lexicological analysis, history, ideologies, e-lexicography, learner's dictionaries, much of it forward-looking and cutting-edge. Anyone hungry for new and important research on dictionaries and lexicography will leave DSNA 22 sated — at least, until the next conference comes along.
Of course, conferences aren't just about papers, and there will be lots of occasions to socialize, for instance, during two receptions and the banquet, as well as other meal and break times, and after hours. The two receptions require some explanation. The first, on Wednesday afternoon, is generously provided by Indiana University's Office of the Bicentennial. Indiana University will celebrate its bicentennial in 2020 and to that end has offered support to conferences and projects that emphasize Indiana University's unique contributions to learning and public service. The conference grant and the reception it supports, among other things, identify one outstanding example of Indiana University's contribution to lexicography. In 1960, Fred W. Householder and Sol Saporta organized what was known simply as the Dictionary Conference — the first conference dedicated to lexicography in North America — the proceedings of which were published in 1962 as Problems in Lexicography, a volume some readers of this article know well, and others have encountered in footnotes. The book was slightly revised into a second edition, published in 1967, then reprinted with minor changes in 1975. It has been widely influential since its publication, but it's also been out of print for decades. I am currently finishing a third edition of Problems in Lexicography for Indiana University Press, production of which is subsidized by the Bicentennial grant. The articles will remain as published in 1967, though the entire text will be re-formatted and styled consistently — not the case with the original — with a complete references section and an index. In addition, the volume will include a thorough historical and critical introduction to the conference, the book, and their considerable influence, as well as annotations for each article that provide a biography of its author, its place in the author's intellectual career, and its impact on lexicography, linguistics, and related fields. The book will not be in print by the conference — I had hoped to slip a copy into each participant's bag — but it will be available later in the year, and a gratis copy will be sent to each conferee.
The second reception will be hosted by the Lilly Library at the Lilly Library, associated with an exhibit we hope will inform and delight DSNA members. The Lilly is one of North America's premier research libraries and its dictionary holdings are deep: they include a large collection of "contact" dictionaries — compiled by missionaries, explorers, and merchant adventurers — from around the world, Eric Partridge's papers, Richard Chenevix Trench's annotated copy of Charles Richardson's A New Dictionary of the English Language (1836–37), and much more, in many languages. Recently, Cynthia Barnhart donated 9 tons of Barnhart family dictionary materials to the Lilly, not an ounce of which is currently processed and available for research, but we hope to pull out some items of special interest for the exhibit. The reception acknowledges and celebrates this remarkable gift, and we have our fingers crossed that Cynthia will join us in Bloomington, when the time comes.
Believe it or not, there's yet more to look forward to, for instance, outgoing DSNA President Steve Kleinedler's post-banquet valedictory address, titled (as are all such DSNA valedictories) "A Life in Lexicography"; and a performance of "The Big Book," the musical Philip Gove wrote about the making of Webster's Third New International Dictionary (1961), originally presented at the party he threw for the Merriam-Webster staff upon triumphant completion of Webster's Third. I should include some postcards in the conference bags — you'll want to write to family, friends, and colleagues about these lexicographical wonders!
The registration fee is set at USD220 (USD110 for students), higher than I'd hoped, but lower than many another conference. The fee includes, besides the basic conference apparatus (badge, program book, rooms, audio-visual equipment and support, etc.), breakfasts, morning beverages, afternoon snacks, the receptions, and banquet — and, on top of that, you will receive a copy of Problems in Lexicography as a bonus. If you have any questions or concerns, do not hesitate to write to Michael Adams at adamsmp@indiana.edu. I look forward to seeing you in Bloomington in May!
---
Previous DSNA Meetings