Kory Stamper was recently part of the solution to a NYT acrostic. And the quotation is about lexicographers. See more at https://www.nytimes.com/2017/07/08/crosswords/variety-acrostic.html
From Sarah Ogilvie we hear about the new book, The Whole World in a Book: Dictionaries in the Nineteenth Century (OUP, 2020) edited by Sarah Ogilvie & Gabriella Safran. It looks at the creation of dictionaries globally in the nineteenth century and includes essays on languages as diverse as Manchu Chinese, Russian, Libras (Brazilian sign language), and Persian (to name but a few) by scholars including Michael Adams, John Considine, Anne Dykstra, Ed Finegan, Volker Harm, Sarah Ogilvie, Susan Rennie, Lindsay Rose Russell, Gabriella Safran, Peter Sokolowski, and Ilya Vinitsky.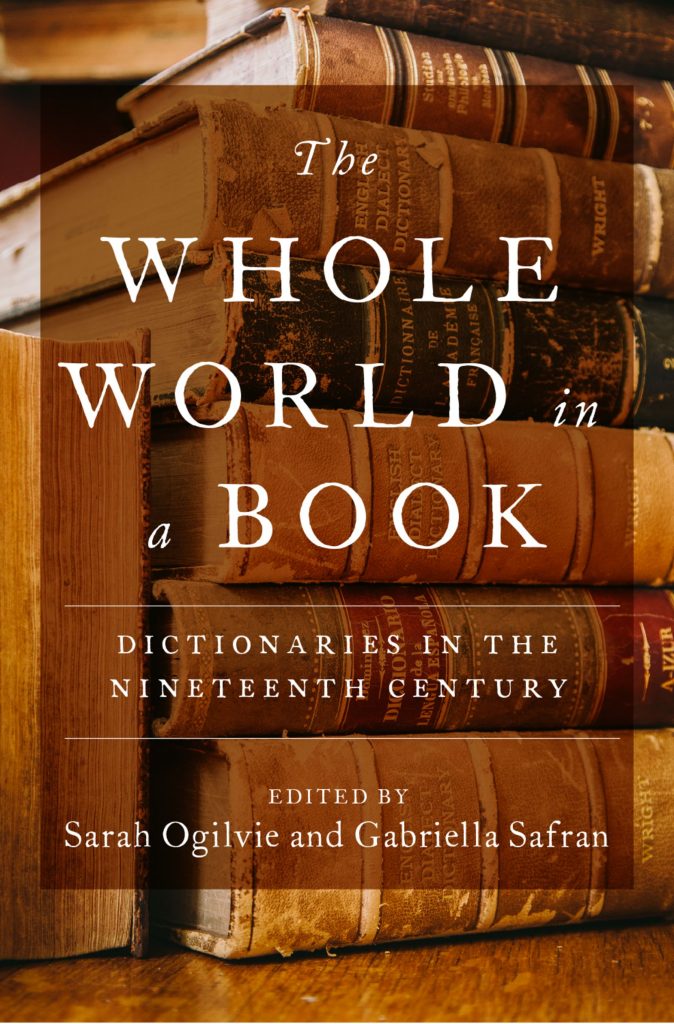 From David Barnhart:
Barnhart's Never-finished Political Dictionary of the 21st Century—Second Edition (c. 2019) is now available from the publisher:
Lexik House Publishers, P.O. Box 2018, Hyde Park, N.Y. 12538
This edition is substantially enlarged from the original publication (698 + viii pp). It is composed of 3,500+ entries, over 5,000 quotations, and 50 articles devoted to compound parts and grammar.
From David Gold:
Gold, David L. 2020. "Ghost Meanings Created by Dictionaries: The Case of Dickens's Use of the Word theatricals." Dickens Quarterly. Vol. 37. No. 3. September. Pp. 226-236.
Stefan Dollinger sends us this news item:
From UBC we can report the great news that Kristan Newell, Presidential Student Member of DSNA, has won the national Canadian Studies Network Award for best M.A. thesis of 2019 with her pioneering work on the lexicography of Acadian French beyond the English/French language "war". The thesis can be accessed here:
Newell, Kristan M. 2019. Redefining the Acadian French Lexicon: the role of English loanwords in two Acadian villages. UBC English Language and Literatures. MA thesis.
https://open.library.ubc.ca/cIRcle/collections/ubctheses/24/items/1.0376565
We are also happy to announce that one of last year's student presenters in Bloomington, Alexandra Doherty, has defended her M.A. thesis with distinction on a core DSNA topic. Alexandra explains the role that the first stand-alone dictionary of Canadian English played in nothing less than the making of the Canadian West. A highly interesting, interdisciplinary read, her text can be accessed here:
Doherty, Alexandra. 2020. The Western Canadian Dictionary and the making of the Canadian West. UBC English Language and Literatures. MA thesis.
https://open.library.ubc.ca/cIRcle/collections/ubctheses/24/items/1.0389947
Congratulations to both!
In addition Stefan has some news of his own. He has contributed Chapter 26, "English: a Global Perspective" to The Handbook of English Linguistics, Second Edition. Edited by Bas Aarts, April McMahon, and Lars Hinrichs.© 2020 by John Wiley & Sons Ltd.
Another paper by Stefan appears in IJL, April 12, 2020: "Is digital always better? Comparing two English print dictionaries with their current digital counterparts"
Lynne Murphy Wins NEH Public Scholars Grant
Congratulations to Lynne Murphy! The National Endowment for the Humanities recently announced that Lynne was one of only two Public Scholars awards it made to people living outside the United States. NEH's Public Scholar program supports books in the humanities aimed at a broad public audience.
Lynne's book, with the working title Small Words, explores what function words and discourse markers reveal about human psychology and language change and what they contribute to our interactions, social structures, and intellectual culture. This is Lynne's second time as an NEH Public Scholar. The last award resulted in The Prodigal Tongue: the love–hate relationship between American and British English (Penguin, 2018), which was reviewed in Dictionaries 39.2.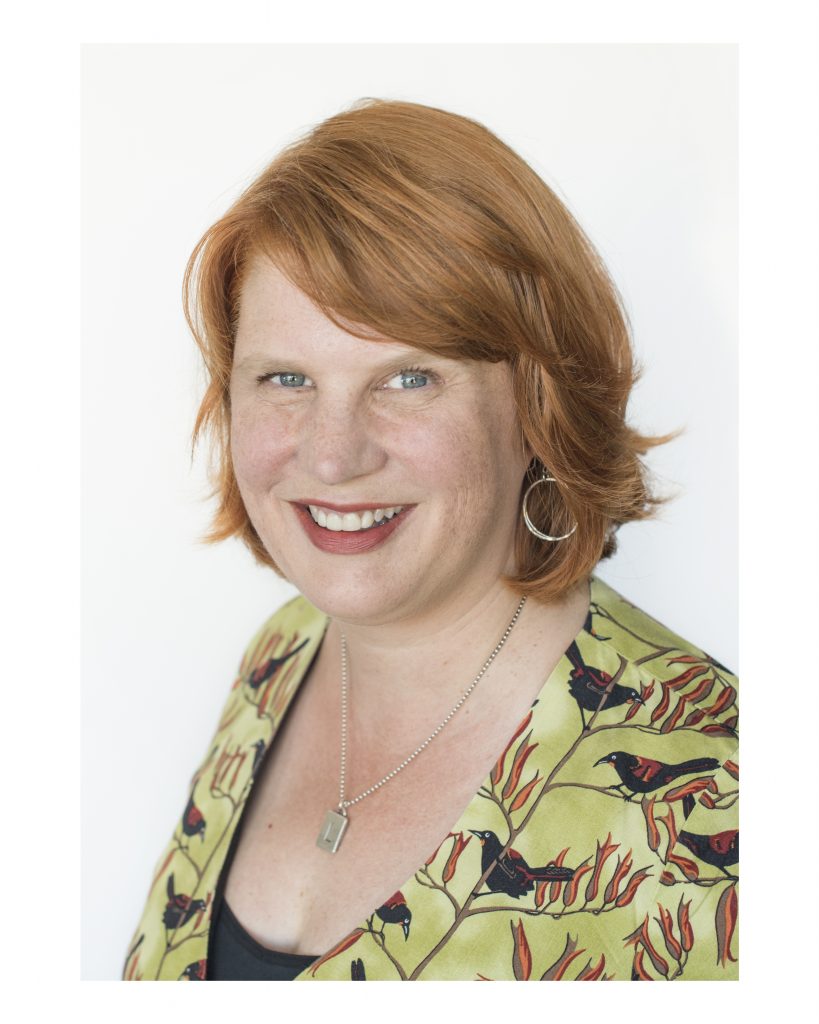 Geoffrey Nunberg
Geoffrey Nunberg died on Aug. 11, 2020 at the age of 75. I [DJ] recall that he gave a paper at our Las Vegas conference in 1993. He spoke about the American Heritage Dictionary Usage Panel, of which he was Head for the third and fourth editions of the Dictionary. I worked with him on the third. In his obituary in the Boston Globe of August 24, 2020 (reprinted from the New York Times, August 23) we find:
"I always saw him as the paragon of public intellectualism," linguist Ben Zimmer, who writes a column on language for The Wall Street Journal, wrote in an e-mail. "He was a lucid, effective communicator about thorny linguistic issues for many decades."