Rod McConchie writes to say that" my piece of news is that my book on the history of English printed medical dictionaries, entitled Discovery in Haste: English Medical Dictionaries and Lexicographers 1547 to 1796, will be published by DeGruyter in the Lexicographica series maior in June this year. I believe that this will be the first-ever monograph on these dictionaries."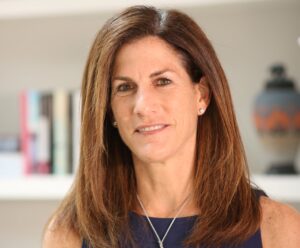 DSNA Executive Board member Anne Curzan is now a dean at the University of Michigan. Below is an extract from the University press release and at the end appears the URL for the complete press release.
ANN ARBOR—Anne Curzan, associate dean for the humanities and a recognized expert in language and linguistics, has been appointed dean of the University of Michigan's largest academic unit, the College of Literature, Science, and the Arts. Her appointment, approved Thursday by the Board of Regents, is effective Sept. 1 and runs through June 30, 2024.
Curzan is an Arthur F. Thurnau Professor, Geneva Smitherman Collegiate Professor of English Language and Literature, associate dean for humanities, professor of English language and literature, professor of linguistics and professor of education. Curzan has served as the associate dean for the humanities in LSA since 2015, working with 20 humanities chairs and directors, and supporting the new Digital Studies Institute and the LSA Opportunity Hub.
"I am excited and truly honored to have this opportunity to lead LSA as we continue to model what a world-class liberal arts college can achieve in research and education," Curzan said. "I feel a deep loyalty to LSA and the University of Michigan, which is my Ph.D. alma mater and has been my faculty home for the past 17 years. I am surrounded by remarkable faculty colleagues, staff and students. As dean, I will work hard to ensure that each individual is valued for the perspectives and identities they bring and can thrive as they pursue meaningful work and lives.
In addition to being an experienced administrator and teacher, Curzan is a published author of books on language, including "How English Works: A Linguistic Introduction" and "Fixing English: Prescriptivism and Language History," as well as on teaching, including "First Day to Final Grade: A Graduate Student's Guide to Teaching." She also created three audio-video courses for The Great Courses, including English Grammar Boot Camp. Curzan's public engagement includes her position as a co-host of "That's What They Say" on Michigan Public Radio, and as a biweekly blogger for six years for Lingua Franca, The Chronicle of Higher Education. Curzan is a frequent keynote speaker at conferences and workshops throughout the country, and has received multiple awards. She received the Henry Russell Award in 2007, the Faculty Recognition Award in 2009, the 2012 John Dewey Award and the Linguistic Society of America's Linguistics, Language, and the Public Award in 2016.
Curzan taught at the University of Washington in Seattle for four years before returning to U-M in 2002 as an assistant professor in the Department of English Language and Literature. She rose through the ranks to full professor in 2012. She served as director of the English Department Writing Program from 2004 to 2012, which employs more than 120 instructors and teaches more than 6,000 students per year. She also served as the Department of English Language and Literature's director of undergraduate studies from 2004 to 2007, and later as a co-director of the Joint Ph.D. Program in English and Education from 2010 to 2015. She received a Bachelor of Arts, summa cum laude, Phi Beta Kappa, and honors in linguistics from Yale University. She also earned a master's degree and Ph.D. in English language and literature from U-M.
===============================================================
TRIBUTE TO MICHAEL MONTGOMERY (1950-2019}
Connie Eble
The DSNA records with great sadness and affection the death at age 69 of long-time member and gifted lexicographer Michael Montgomery, Distinguished Professor Emeritus of the University of South Carolina. Through his prodigious memory, relentless research, and ability to work with others, Montgomery produced for more than four decades a constant stream of letters and email messages to colleagues; professional presentations at conferences; thoughtful and helpful critiques of manuscripts, grant applications, and journal submissions; and articles, chapters, essays, edited volumes, books, and a dictionary. His expertise was both wide and deep; with an astounding knowledge of American history he situated linguistic facts within their social, political, economic, geographic, and cultural contexts. He was a respected and valued scholar of the history of American English, language practices of the American South, African American English, Appalachian dialects and culture, Ulster Scots, and the contributions of the Scots-Irish to American English. Moreover, he affected the lives of many by his kindness, generosity, guidance, and his heartfelt desire and deeds for their success and happiness.
Several of Montgomery's publications are reference works that have enduring usefulness. With Guy Bailey, Michael Montgomery conceived of and hosted the first LAVIS conference (there have been three every ten years since then), producing a foundational work for the study of African American dialects, Language Variety in the South: Black and White (1985). In 1989 he updated and enlarged James McMillan's earlier volume as Annotated Bibliography of Southern American English. With Ellen Johnson, he contributed the separate volume on language to the second edition of The Encyclopedia of Southern Culture (2007). His Dictionary of Smoky Mountain English in 2007 preserved and greatly augmented the pioneering work of Joseph S. Hall in a dictionary consistent with the highest standards of contemporary lexicography. From Ulster to America: the Scotch-Irish Heritage of American English (2006) documented the immigrant group particularly important to language variation in Appalachia and the South .
Physical limitations from an early age grew increasingly severe and in his final years confined Montgomery to a wheelchair and made him almost completely blind and deaf. He persisted with courage and grace, still smiling when he recognized a friend and enjoying hearing or telling a good joke or the latest gossip. Throughout his career, Montgomery thrived on both the social and intellectual interactions of professional gatherings, and he participated actively in several organizations, serving, for example, as president of the American Dialect Society and the Southeastern Conference on Linguistics. He continued to attend meetings even when that entailed pain and great expense and when he could no longer see or hear the official presentations on the program. The pleasure of being with old friends and former students and meeting the newest generation of graduate students outweighed the difficulties for him.
For the past few years, he has focused on completing A Dictionary of Smoky Mountain and Southern Appalachian English, with co-editor Jennifer Heinmiller. It is extremely close to being finished. DSNA members can honor Michael Montgomery by helping financially with the publication of this valuable work of lexicography. Gifts can be made to the Estate of Michael Montgomery (with "Publication of the Dictionary of Southern Appalachian English" on the memo line) and sent c/o David Montgomery, 298 Walker Road, Jellico, TN 37762.