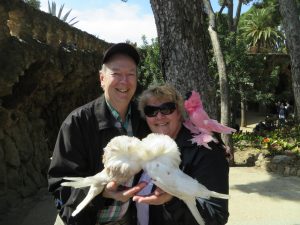 Alexander Bocast reports that the Encyclopedia of Diderot & d'Alembert Collaborative Translation Project has just published his translation of the article on définition in Diderot's Encyclopédie, the first time that the article has been published in an English translation. They have put it up in three parts: one each for definition in logic, in mathematics, and in rhetoric.
Ray Cole, founder of the press The Rational Curriculums Enterprise™, which encourages "the rational development of the humanities," in 2015 published Finding Your Voice, Everyday Phrases for Speaking and Writing, Volume 1 by Marshall Frank. Volume 1 contains "phrases that can serve as verbs or actions." For more information please see www.theultimatetalent.com.
The paperback edition of Steven Pinker's The Sense of Style: The Thinking Person's Guide to Writing in the 21st Century was published earlier this year. Also, the Guardian published an interview in which he commends lexicographers rather than journalists and essayists as sources of sound advice on usage.
Lewis J. Poteet reports that "after six paperback slang word-books on Nova Scotia, Quebec Eastern Townships, hockey, cars and motorcycles, aviation and cops lexicons, I am at work on a memoir which probes links between Swaziland and Soweto, missions and apartheid, through narrative from my experience in those two places 1946–1952 and return trips 2012–2014. To be titled Voetsak, it will spring from words: the King James Version–flavoured Nazarene lexicon; Nationalist party naming of places and practices; the common significance for South African victims of repression and the protest songs from Sixto Rodriguez' experience as a member of the 'hardworking class' in inner-city Detroit in the 1960s; the political power of muti and the bosberaad; the evolving fortunes of English and Afrikaans during the anti-apartheid struggle; and the way in which the 'Gospel light' has come to be better spread by solar-powered water pumps than by sermons."
Request for Member News
Please send your news for the next issue of the DSNA Newsletter to Peter Chipman at dsna.membernews@gmail.com.